Types of Knee Braces: Our knees are 'designed' to support the full weight of the body, so when we are practicing any sport is one of the areas most likely to suffer an injury.
Either because we are athletes, or because we have had some injury to a lesser or greater degree, we will have to recover our body with the help of orthopedic products; in this case a knee brace, so that each muscle and tendon recovers in the most correct way possible.
In this article, we will explain what are the differences and main characteristics of knee pads, both sports and designed to prevent or treat injuries as well as give you the suggestion for 5 best knee braces in 2019.
Different Types of Knee Braces Available in Market
The finest hinged braces for knees are aimed at people who practice sports on a regular basis. They are designed to stabilize the tissues and give warmth to the muscles while exercising to avoid breakage or injury. Unlike what some people think, knee pads are not a fashion accessory or a mandatory element for all athletes but should be used in specific situations.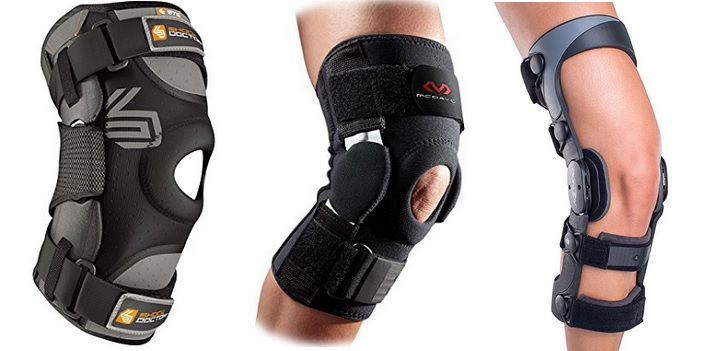 It is true that there are sports where the knees suffer more and increase the chances of injury. In tennis, for example, knee injuries occur due to sudden changes of direction.
On the other hand, when we play basketball or when we are running, we flex the knee and expose it to a high risk in case of not stepping correctly. If we do not place our feet well when jumping, we can damage our knees.
We must bear in mind that when performing sports not all knee pads are valid. They must be elastic, breathable, comfortable and compressible.
The elastic knee braces include side stabilizers and gel pad, to fix and accommodate the knee as much as possible. Thanks to the stabilizers, better mid-lateral control is obtained, while within the pad the most punished area of ​​the knee is relieved.
On the other hand, knee pads for injuries are designed to prevent or treat any type of knee injury. This type of orthopaedics is especially indicated for meniscus injuries, arthritis, ligament rupture, sprains, tendonitis, and post-surgical treatment.
The knee braces reduce the movement of the joint to promote the recovery of injuries. In addition, the use of a knee brace after having suffered an injury diminishes the idea of ​​a possible relapse and gives more confidence to the person. 
Read More: How to Perform Your First Chin-up? Read this Beginner Guide
Stabilizing knee braces have a shelter for the kneecap, avoiding pressure on it and facilitating flexion-extension. 
The tissue acts as a thermal insulator, conserving and increasing the body temperature of the knee. In addition, it shortens the warm-up time and increases the elasticity of the muscles and tendons, thus increasing the effectiveness of rehabilitation and injury prevention.
1. Vive Hinged Knee Brace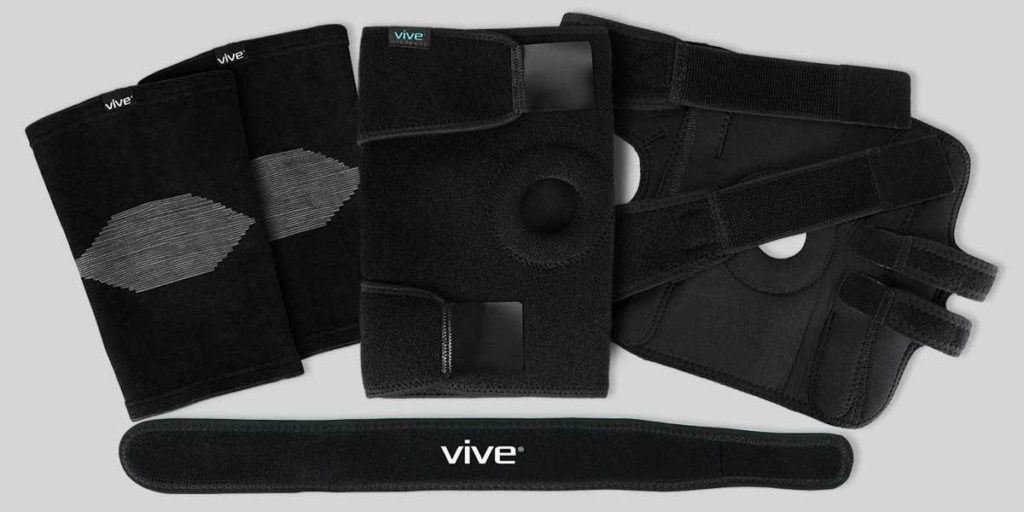 A knee brace specially made to reduce the amount of pressure exerted on the knee. This model made of resistant and light neoprene,  will give you the possibility to move more easily, considerably reducing pain and injuries in this area.
While one size fits all, this item is also extremely useful for people with arthritis and ligament injuries. Its design allows it to adapt perfectly to any knee.
2. BraceAbility:  Short knee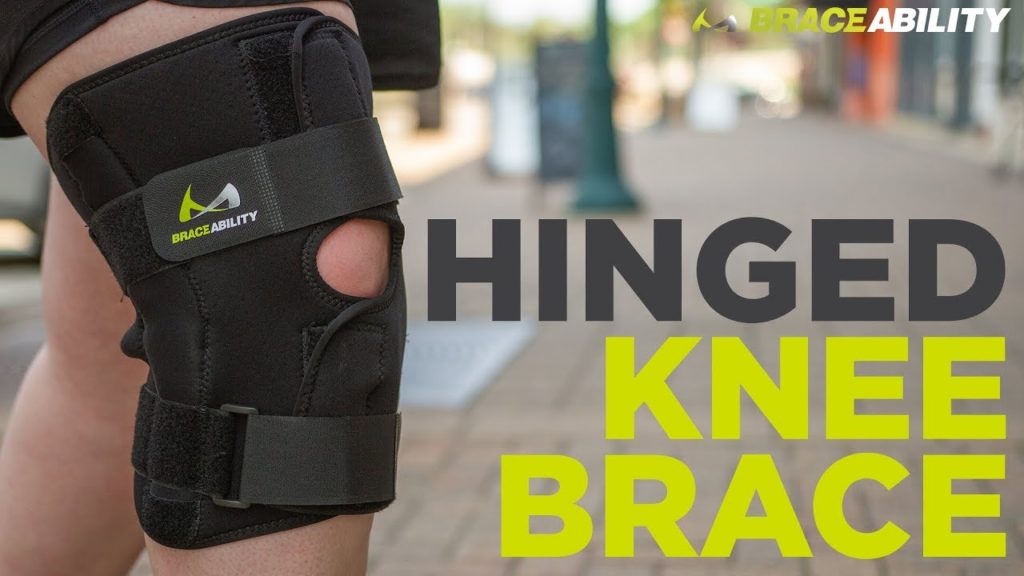 The experts from BraceAbility present this efficient and ergonomic model that will give you maximum support to the knee. This product made of the most resistant neoprene and with adjustable velcro straps is designed to adapt perfectly to the circumference of the knee.
One of the main tips for weight control is a continuous exercise, and this knee brace was designed to be used in any type of sports activity. Run, jog or walk with ease as this knee brace helps distribute weight over this area.
3. Mava Sport: Support Sleeves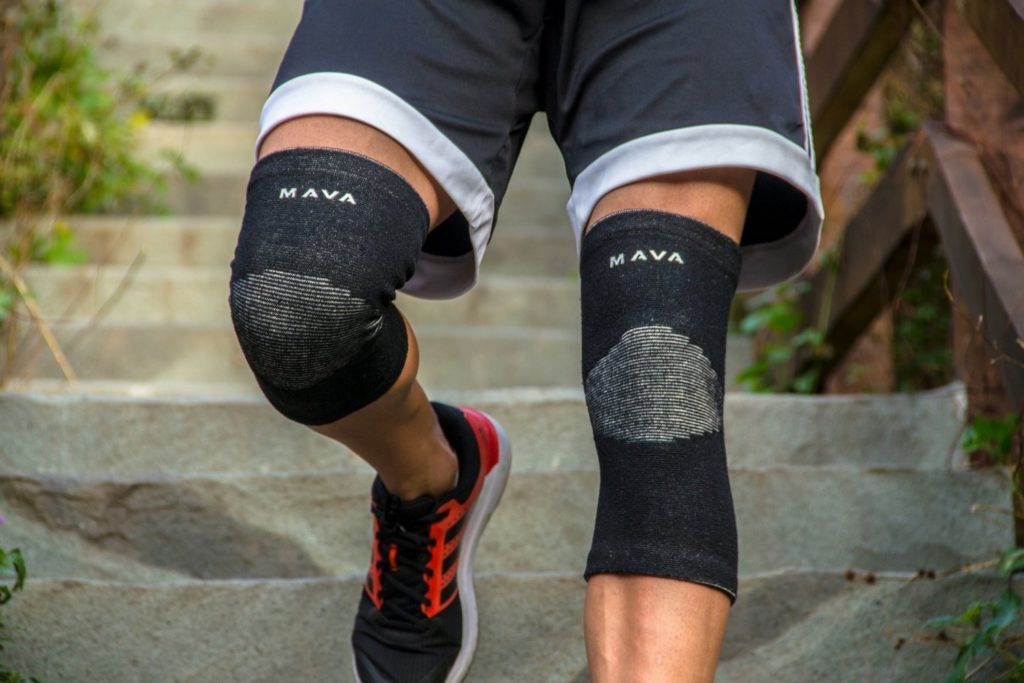 A piece designed and designed to provide the necessary reinforcement to the knee during low impact exercise sessions. Its design is designed to cover the knee area, giving you a better distribution of weight over it.
Made of resistant materials, which at the same time allow air circulation throughout the area, these kneepads are extremely comfortable to use on a day-to-day basis.
4. MARS Wellness Knee Pad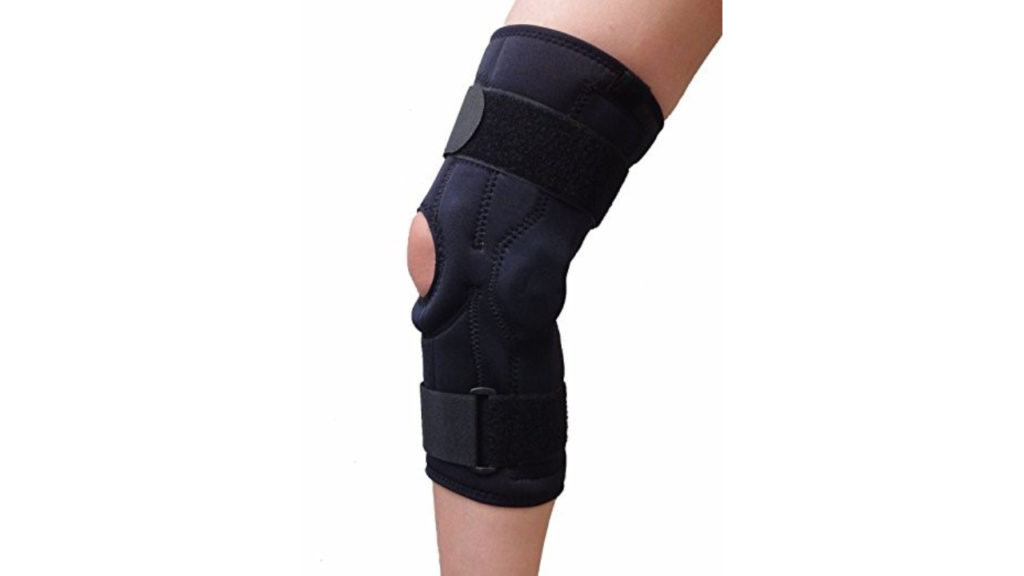 Made with the most resistant neoprene, its design fits perfectly to the knee protecting it from any type of pressure or additional weight, at the same time that it helps with circulation in that part of the body.
Light and discreet, this knee brace can be worn comfortably under the clothes and no one will notice that you are wearing it. In addition, thanks to its coating will not generate any kind of discomfort.
5. Bauerfeind:  Medical Compression Knee Pad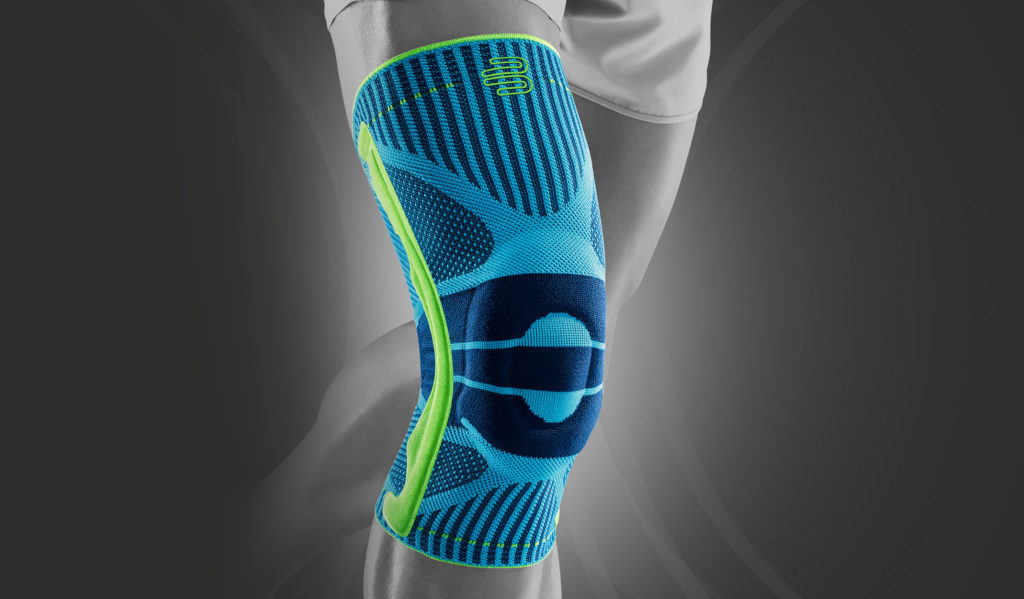 Made in Germany under the highest quality standards, this knee pad protects the knee while performing any type of physical activity. Anatomically designed, this product adapts perfectly to the knee to give you the clinically recommended support when exercising.
Read More: Mountain Biking Guide – Top 5 Things to Know Before Buying
There are three different colours and types of knee braces available in the market and thanks to its sturdy seams, its ergonomic and durable design, users give it the highest score, for its excellence and comfort.